Export your DataBase Schema to Onboard with DesktopShipper.
How-To Export your DB Schema.
---
Purpose:
The purpose of this is to allow DesktopShipper to create the integration for your Database with DSX.
---
Requirements & Facts:
Access to your SQL Server
SQL Server Credentials
---
Step By Step:
1. Open Windows Start Menue
---
2. Log into Microsoft SQL Server Management Studio
---
3. Connect to your Server.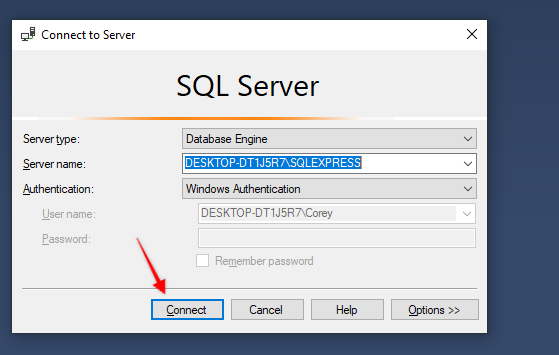 ---
4. Find your Tables:
Expand Databases
Expand the Database you will use with DesktopShipper.
Expand Tables
---
5. Once you have the tables present> Right Click on each table>Select Script Table as > Create To > Clipboard.
---
6. Once the Table is copied to the clipboard paste this into a text file.
---
7. Save the Text File.
---
8. Copy the Table name as the file name:
---
9. Make sure you do this for each table.
---
10. Email these files to your DesktopShipper Rep.
---
If you have any questions, comments, or concerns please call us at 503.331.4000 or start a chat with us on www.desktopshipper.com.