Create a Scanned Based Return in DTS Cloud.
This method is preferred for carriers that offer Print Return Labels except FedEx. For FedEx, please use Return Order, not Re-Ship.
1. Select the edit pencil on the order.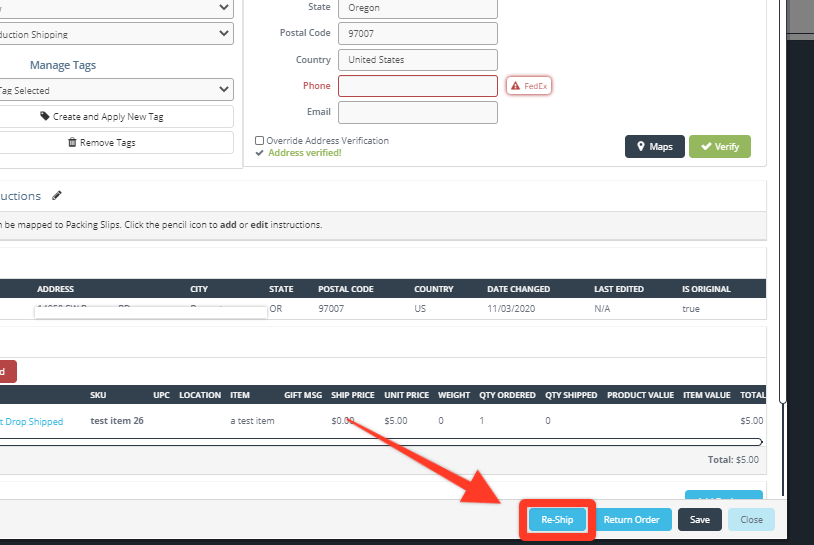 2. Select Reship
3. a. Select your Return Ship Method
b. Make sure the weight is correct
c. Select Save And Ship Order
4. If this window pops up reselect the same Ship Method again.
5. a. Make sure you have the correct profile selected. This will be the address the package will be mailed to.
b. Once again make sure you have the correct return ship method selected.
6. Select Ship